ENGLISH CONVERSATION CLASS
MONDAYS @ 8.00 PM, WEDNESDAYS @ 10.00 AM | ZOOM
Learn Conversation English
in a relaxed and friendly environment, tailored to the students' level and needs. For anyone who is keen and committed to learn English no matter how old you are or whatever your background is.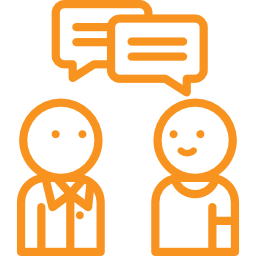 At the
Engli
sh Con
versation Class (ECC)
, we provide platforms for students to practice speaking English throughout the class.
Besides learning conversational English, you will have the opportunity to make new friends and visit interesting places in Singapore through special outings and events planned throughout the term. We are very grateful that this ministry is made possible by a group of dedicated and passionate volunteers who have set aside their time to help the students.

20 Mar to 24 May / 3月20日至5月24日
26 Jun to 30 Aug / 6月26日至8月30
8.00 pm to 9.30 pm / 晚上8点至9点30分
10.00 am to 11.30 am / 上午10点至11点30分
* Note: All classes are conducted via Zoom
Please call or WhatsApp to register / 请来电/Whatsapp报名:
+65 8622 0776